By Linda K. Foster
A century ago, Dr. Maria Montessori founded an educational movement that has been remarkably consistent, despite time and location. Throughout her life, Dr. Montessori broke the traditional roles between male and female, teacher and student and lived her life as though she could and would effect it.
Dr. Maria Montessori was born August 31, 1870 in Chiaravalle, Italy, to a father who was a civil servant and former soldier and a mother who was an avid reader and unusually educated for her time.  A precocious, confident and strong-willed girl, Dr. Montessori followed in her mother's footsteps in her quest for education, excelling in school and often proving herself a leader in both games and conversation. When she was a young child, her family moved to Rome, to take advantage of better educational facilities. Although encouraged by her parents to become a teacher, a traditional role for females, Dr. Montessori decided instead to venture into the field of engineering technology, enrolling in a boys' technical school at age 13. In this school, Dr. Montessori received such high marks that when she graduated, she was able to enter the Regio Instituto Technico Leonardo da Vinci where she studied math, natural sciences, and languages and, again, excelled beyond all expectations. During her studies at the Regio Instituto, she developed a love for biological sciences and engaged in the pursuit of a career in medicine.  When she was denied entrance to the medical program of the University of Rome because of her gender, Dr.  Montessori enrolled at the University to study physics, mathematics and natural sciences. As with her previous studies, she excelled at the University and earned her Diploma di Licenza two years later. Despite being a woman, Dr.  Montessori's educational success could not be overlooked and she was eventually allowed to study medicine. In 1886, the brilliance of her thesis impressed the all-male board of review to the extent that they awarded her a full medical degree, making her Italy's first woman doctor.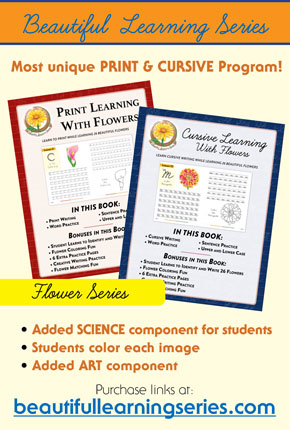 After graduating from medical school, Dr. Montessori interned at the Psychiatric Clinic of the University of Rome where she became interested in psychology and human behavior.  Her work for the Clinic included regular work in insane asylums, with mentally deficient children. Dr. Montessori felt strongly that mental deficiency was more of a pedagogical problem than a medical one and believed that with special educational treatment, the mentally deficient could be helped. In time, her understanding and teachings resulted in a marked development in the ability of many mentally deficient children.
In 1907, Dr. Montessori was given the opportunity to study "normal" children when she took charge of fifty poor children of the streets of the San Lorenzo slum on the outskirts of Rome and opened the first Casa dei Bambini (Children's House) for children under five years of age.
Dr. Montessori described the child's mind as the "absorbent mind" because of its ability to learn and assimilate effortlessly and unconsciously from the surrounding environment. Based on her belief that a child absorbs learning from the physical environment in which s/he lives, she created the prepared environment of Casa dei Bambini at the same time being quick to point out that the "environment should reveal the child, not mold him/her. Casa dei Bambini developed in its first year into a revolutionary new kind of school that gained immediate worldwide fame for the Montessori system. Even Dr. Montessori herself could never have imagined the potential realized by the tiny students of Casa dei Bambini. The astonishing success of Montessori's early efforts generated a large following, not only of parents desperate for her help, but of teachers desperate to learn her methods.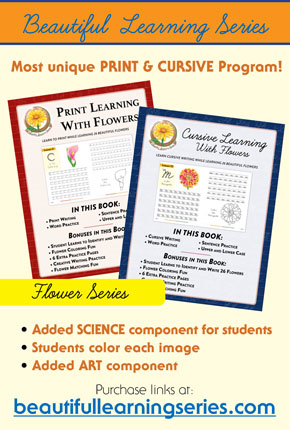 In 1909, Dr. Montessori published her Scientific Pedagogy as Applied to Child Education in the Children's Houses.  Ironically, she did not derive her methods from any extant pedagogical wisdom. As already noted, she had sidestepped the more traditional education path for women—teacher's training—to pursue a career in science. However, as an astute scientist and quick-minded observer, she soon discovered some revolutionary principles about children and the learning process. Dr. Montessori firmly believed in respecting children and their abilities to learn and her methods promoted her belief that children have an innate drive to learn, and that left on their own they are capable of amassing an incredible amount of information and wisdom about the world around them. Prior to Dr. Montessori's time, it was assumed that children could only learn through instruction, specifically from being lectured by an adult.
Her "discovery of the child" was an awakening in the advancement of early education.  Dr. Montessori believed that education begins at birth and that the first few years of life (the formative years) are the most important, both physically and mentally. She believed that children pass through sensitive periods, phases of development appropriate to the learning of specific motor and cognitive skills. During these "sensitive periods" with "creative moments", children show their spontaneous interest in learning and Dr. Montessori felt that these periods should be utilized to the fullest so that children would learn as much as possible and not be held by "non-natural" curricula or classes.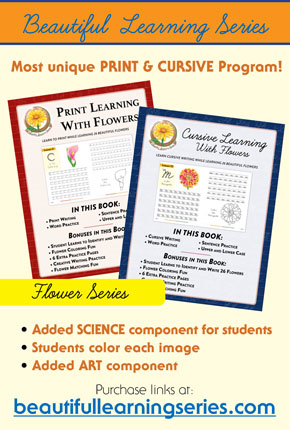 During her years of observation and study of children, Dr. Montessori discovered that, unlike traditional, age-based classroom settings, children grouped with other children in a small range of ages, i.e., birth – 3, 3-6, 6-9, 9-11, etc. would not only work together, but also help teach each other. Older children would learn teaching and nurturing skills and younger children could glimpse from older children new strategies for learning and playing. The function of the teacher in the Montessori method is to provide didactic material, such as counting beads or geometric puzzles, and act as an adviser and guide, remaining in the background as much as possible.
Dr. Montessori's belief was that a child's innate learning power worked when the child was turned loose in a safe, hands-on environment. She found that when given small, child-sized furniture, equipment, and supplies that they can access and manipulate themselves, children are naturally self-motivated to explore, experiment, and understand their environment. Young children are very hand-minded and materials should be so geared. Realizing that the child's aesthetic sense is developed during the early years, Dr. Montessori stressed the importance of beauty in the classroom and stressed the importance of well-made and well-maintained materials. She believed that everything in the classroom had a specific use and there should not be anything in the classroom that the child cannot see and touch, as this is how s/he learns.
Over sixty years of experience with children around the world proved Dr. Montessori's theory that, given the right environment and the freedom to explore that environment, children can learn to read, write and calculate as easily and naturally as they learn to walk and talk. For those who have made the effort to understand, her concept of "freedom within limits" is as valid today as ever; good Montessori environments still offer the child an experience that builds competence and confidence with unsurpassed effectiveness—a timeless gift from one of the world's great educators, Dr. Maria Montessori.