By Diane Flynn Keith
My husband and I were watching an episode of C.S.I. the other night. A commercial interruption sparked an hour-long conversation that caused us to miss the solution to "who done it." The commercial showed a middle-aged married couple sightseeing in a crowded, bustling piazza. Suddenly, the husband dropped to one knee and asked his wife to marry him again, as he presented her with a large, eye-popping, three-stone, diamond anniversary ring. She placed the sparkler on her finger, above her wedding band. Overcome with emotion, they embraced and kissed, as the crowd around them erupted into applause.
From his recliner, and fully aware of the emotional manipulation of the commercial, my husband muted the television, turned to me, and invoked his best dramatic interpretation of an overly sentimental spouse to say, "Sweetie (a term of endearment he knows makes me cringe), would you like me to buy that for you?"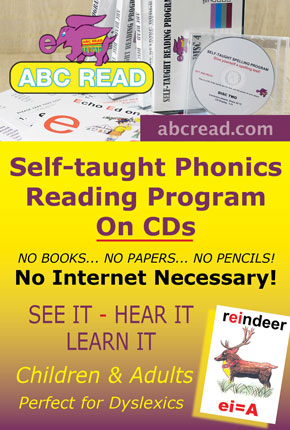 I burst out laughing and joked, "Yeah, I want you to give me a prize for putting up with you for 25 years — like a diamond ring begins to cover it!"  A few more playful quips turned into an earnest conversation. It occurred to us that there are people who watch that commercial and want what it's selling.
They want that ring. More specifically, they want what it represents – love, acceptance appreciation, and acknowledgment. A couple's long journey together, the memories they share, the profound bond and affection they have for one another, the gift of time and attention freely given to one another over the years, simply isn't enough. It's worthless unless it's commemorated in a gold band set with three full-carat diamonds representing the past, present, and future. At least, that's what DeBeers, the world's largest diamond conglomerate, would like us to think.
Do we really believe this hype? When you untie the emotional heartstrings attached to the sales pitch, it's all, as my husband is fond of saying, "craptola – the ultimate product of crapitalism."
In our consumer society, advertisements tell us the feeling of love is for sale. Compulsive shoppers will tell you that their purchases give them a sense of euphoria — a sort of "rush" or "high." Buying things makes them feel more powerful, attractive, or secure. They usually experience a letdown after shopping, followed by guilt over the wasted money or debt they accrued.
While treatment for compulsive shopping disorder exists, you don't hear a lot about it. It would be counter-productive to broadcast free public service announcements on shopping disorders between television programs (laced with product endorsements) and commercials for stuff like cars, computers, fast food, cell phones, lingerie, drugs, cruise ship vacations, insurance, and those anniversary rings to name a few.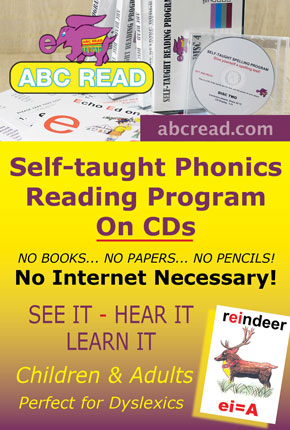 Professionals suggest avoiding temptation – quit hanging out at the mall. In a culture where cash is obsolete, they suggest an impractical solution of not using debit and credit cards. My favorite is "distraction therapy" — do something else when there is an impulse to shop. I'm no psychologist, but it seems to me that obsessive types might replace shopping with other addictive behaviors. Until the emotional void at the root of the problem is identified, a cure is elusive.
We've already seen that buying stuff creates a "high." It feeds the fantasy of possessing what we want and provides a sense of control that we can get what we need. But it's all smoke and mirrors. Shopping and spending will not guarantee love, boost self-esteem, heal the hurts, diminish regrets, relieve stress, or decompress anger and resentment.
You can "shop 'till you drop" to try to feel better – but it will never supplant the basic human need for a deep sense of personal satisfaction that comes from the feeling of doing purposeful work and being appreciated, acknowledged and loved.  We've replaced the things that really satisfy us with purchasing and accumulating material goods. It can't fill the hole in our hearts because what's missing and what we long for is intangible – you can't buy it.
What has any of this got to do with homeschooling?  I'm glad you asked. The opportunity to purchase stuff abounds in homeschooling, especially at the beginning of the typical school year. It's easy to get sucked into buying curriculum or educational games, kits, DVDs, and software. And don't forget the money you can spend on classes, workshops, and field trips too!
I've heard homeschool parents say they love not having to participate in "back-to-school" sales. They're thrilled they don't have to fight crowds to grab discounted backpacks, notebooks, and school clothes at Target or Kohls. But I'd bet five bucks the same people are surfing for curriculum bargains online at RainbowResource.com and HomeschoolBuyersCo-op.org – or that they've racked up credit card debt in the vendor hall of their state homeschool conference.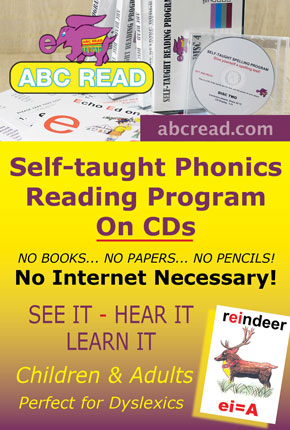 And it's not just there. Public school home study programs encourage spending by providing parents with government money (furnished by tax dollars) to purchase curricula, classes, and supplies from approved vendors. In some cases, each student receives $2000 or more in "educational credits" to buy textbooks, workbooks, science kits, co-op classes, music and art lessons, etc..
I hosted a homeschool information workshop recently. Twenty-five parents attended the event and the first question was, "Where do I sign up to get the money for curriculum and classes?"  Not, "How do I homeschool my child," or "What about socialization," – they just wanted to know where to sign up to get the "free" stuff.
Only four of the parents present were adamant that they wanted to homeschool independently without government assistance. The rest – all twenty-one – wanted to know where you sign up for the public school home study program to get the money for resources and classes.
When my co-host gently suggested that you don't need the money from those government homeschool programs and the strings attached to it – a woman said, "Well, if I want my kid to have access to all of the homeschool classes and resources, I do. I can't afford to provide them myself."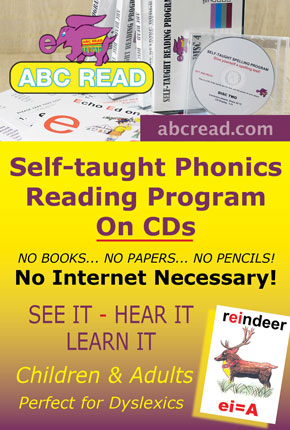 That's when it hit me! In an effort to "normalize" or "legitimize" homeschooling and demonstrate that children will have just as many or more educational opportunities and resources through homeschooling as they'd get in public or private schools – we may have inadvertently delivered the message that having more stuff and activities is the real benefit of homeschooling. Yikes!
I think emphasizing the profusion of resources in homeschooling may have been short-sighted. We've been feeding the consumer culture monkey. There's a new, misguided formula for homeschool success: lots of academic stuff + lots of activities = well educated kids.
Accumulating curricula and resources provides a sense of control, and supports the illusion that we can cover it all. The reality is that most of it will never get used. It will sit on a shelf, reminding you of what you didn't do or accomplish. It can undermine your confidence and distract you from feeling good about the learning opportunities you have enjoyed.
The beginning of the homeschool year can be a time of emotional distress – especially for newbies. It's exciting to start the homeschool adventure, but the responsibility of being accountable for your child's education can cause anxiety. Excessive stockpiling of educational curricula, toys, and games will not guarantee that your child will learn every subject typically required in school, ace the SATs, and get into the college of their choice. There aren't any guarantees. Learning is a process, and no purchase is required.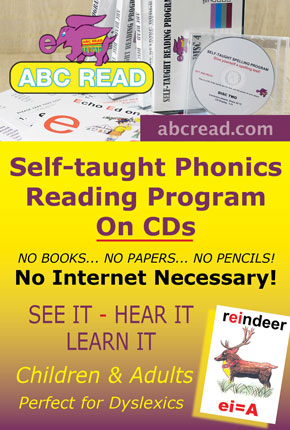 Some of you may be relieved to hear that you don't have to buy curriculum, but what about all of those activities? Homeschool support group newsletters are chock-full of opportunities for co-op classes for everything from soap making to sheep eye dissection. You can participate in historical reenactments at local museums, go on field trips to bagel stores and fire departments, enjoy symphony-for-kids performances, join a book club, and compete in math olympiads and spelling bees. Your calendar can be full of educational stuff from dawn to dusk and you can drag your kids to each opportunity whether they want to go or not – that is, until they hide the car keys. At least, that's what my kids did. The little stinkers had enough of my over-scheduling and put a stop to it in the only way they knew how. I remember that moment as if it was yesterday…
I was racing through the house (at the last minute) gathering plaster-impregnated gauze and Vaseline for a tribal culture mask class. My kids had asked for a reprieve from going to class that morning, but I had already paid the non-refundable forty-dollar fee, and besides, this was supposed to cover our social studies requirement for the week. I declined their request to just stay home. I went to grab the car keys from the hook – and they were gone. I launched a frantic search that ended abruptly at ten minutes after 9:00 AM – exactly ten minutes after the class started – when my eight- and ten-year-old sheepishly confessed to having hidden the keys so they wouldn't have to go.
I was stunned. I was also impressed by their resourcefulness in getting the message across to me that they needed a break from having every minute filled with structured activities. They wanted the luxury of just staying home for a change and having time to themselves. They wanted time to explore their own interests, time for solitude, time to play, and time to daydream.
Time is a precious commodity – even for kids. In the Homeschooling Book of Answers by Linda Dobson I found some interesting comments on the use of time in the "Kids Say the Darnedest Things" chapter…
An eleven-year-old homeschooler from central Vermont said, "I think spending time with my family is one of the most important things I do…You can never spend too much time with your family because you never know how long you'll have them."
A New York homeschooler, age 13, in comparing her homeschooling experience to her parochial school experience said, "You have plenty of free time, which you can use to expand your interests."
Years ago, I interviewed my own sons, Nick and Chad, and asked them what they liked about homeschooling. Their answers provided insight to why they hid those car keys.
Nick, who went to school through first grade, never forgot the time constraints of school. "Homeschooling gives me time to do the stuff I'm really interested in. I especially like the days we're just at home – it's quiet, peaceful, and I have the time to sort out my thoughts."
Chad, who dropped out of pre-school after announcing that "Circle Time" was a stupid, boring, waste of his time said, "There are no time limits on what I want to do. I can learn whatever I want for as long as I want. There's no one telling me that I have to move on. The only person who can waste my time is me."
Did you notice a common thread in the comments of these homeschoolers? Time is treasured. They want to spend their homeschooling time doing the things that have value to them – the things that are relevant to their interests, needs, and lives. Not one of them wants to spend much time doing what someone else has determined is good for them – even if it is offered under the guise of a fun field trip, cooperative class with other homeschooling friends, or a brand new textbook or science kit. By and large, they like to be in control of their own time.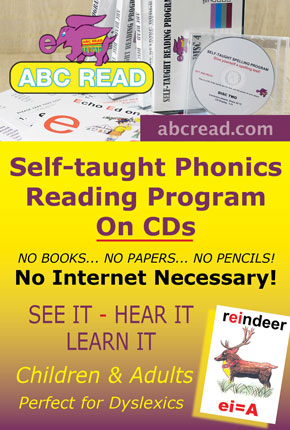 In discussing the idea of having freedom from the daily grind of scheduled activities one homeschool mom said, "My family needs the structure that curriculum, classes, and field trips provide – otherwise my kids would just play all day."
I think this mom expresses a feeling many parents have – that their children aren't learning when they are playing. Did you know there is an emerging body of scientific knowledge about the transformative power of human play? Dr. Stuart Brown, a physician and founder of the
National Institute for Play (www.nifplay.org), reports that human play, or "pleasurable, purposeless activity," promotes trust, optimism, empathy, cooperation, creativity, learning, productivity, and adaptability to life's complications and stressful situations.
Play is a child's work and great educational benefit comes from it. A child uses their imagination when playing. They often make things in the course of play, like building forts or structures where they learn about form, shape, and size. They learn to use tools like scissors, hammers, staplers, paintbrushes, and rulers. By playing with toys and items in their natural environment including rocks, flowers, seeds, and shells, they learn to sort, classify, predict, solve problems, and evaluate results.
Children exercise when they play by running, crawling, jumping, skipping, and hopping. They discover the limitations of their bodies and figure out what's safe, and how to exercise caution before trying something new. They learn small muscle coordination when they doodle or draw, and when they take things apart and put them back together. They learn hand-eye coordination when they throw a ball, pick up jacks, or dress a doll.
If a child is playing with others, they learn how to listen, cooperate, share, and how to take directions as well as direct activity. Children learn to express themselves through play and increase their vocabulary and communication skills. They also learn about power and competition so evident in many board games and sports activities.
If they play alone, they learn to enjoy solitude and how to keep themselves occupied. When kids role-play they figure out what it feels like and means to be a mother or father, a police officer, a pilot, a nurse, or an entertainer. A child's play may include life skills like cooking, sewing, cleaning, gardening, and taking care of pets.
Kids use playtime to explore new concepts and practice acquiring new skills. Play requires a full range of intellectual and physical skills in tandem with creative expression. Play is the primary way in which children learn how to learn — by figuring out how to gain knowledge of the world around them.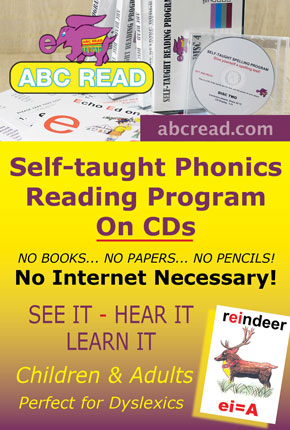 Even parents who claim their children would do nothing but play video games can take solace in a research paper titled The Value of Serious Play by Professor Lloyd Rieber of the University of Georgia, "For example, the stereotype of mind-numbing video games is quickly erased when you ask players to describe the rules and relationships among objects and characters in a video game. One discovers that the children have mastered intricately complex 'virtual worlds' and could easily pass the toughest test on this 'content' should one be administered (although adults rarely value this knowledge). Learning and motivation seem to reach their pinnacle in such situations."
Perhaps it's a shame that play is called "play," because it makes something of such tremendous educational value, that is critical to human development and productivity, sound so frivolous.
Our kids need lots of free time, too. Great creative ideas often come when you have time to do nothing – when you are just alone with your own thoughts. But kids are seldom left alone anymore to just process in this way. If they did have more opportunities for directing their own activities and occupying their own minds with their own thoughts, you might see kids take their newly formed ideas and become absorbed in activities to explore and develop them.
The key is to learn to strike a balance between structured time with classes and activities, and unstructured time for children to pursue their own interests, or to just relax and have time alone to sit and do nothing.
Step outside of the curriculum buying spree and activity hoo-hah that accompanies each new "school year."  Slow down a little. Poll your kids. If they say they would rather spend more time at home, or more time working on things that interest them –change your schedule to accommodate their wishes. It may be that you are trying to fill their days with educational opportunities when all they really want or need is unconditional time. Dropping an item or two or ten from your routine can give you the freedom to enjoy a more relaxed pace, to take advantage of spontaneity, and to just relish time spent in the company of your remarkable children.
The act of homeschooling provides you and your family with an opportunity to transcend materialism and experience that which is soul-satisfying. It doesn't come from buying more stuff like curriculum, or planning structured activities that steal precious time. It comes from simple things like doing honest, meaningful work, caring for others, helping people, learning through making useful things – like food, clothing, shelter, music, and artwork. There is a profound and deep sense of personal satisfaction and joy that comes from the daily rhythm and routine of working, learning, and playing together.
Homeschooling also quenches a deep desire in parents to be with their children in meaningful measures of time. You get to actively collaborate on your child's development in every possible way – intellectually, physically, emotionally, psychologically, and spiritually. For couples, the parenting partnership is enhanced through the nurturing of the children. And the bond between them becomes stronger and more precious than any diamond trinket advertised on TV.